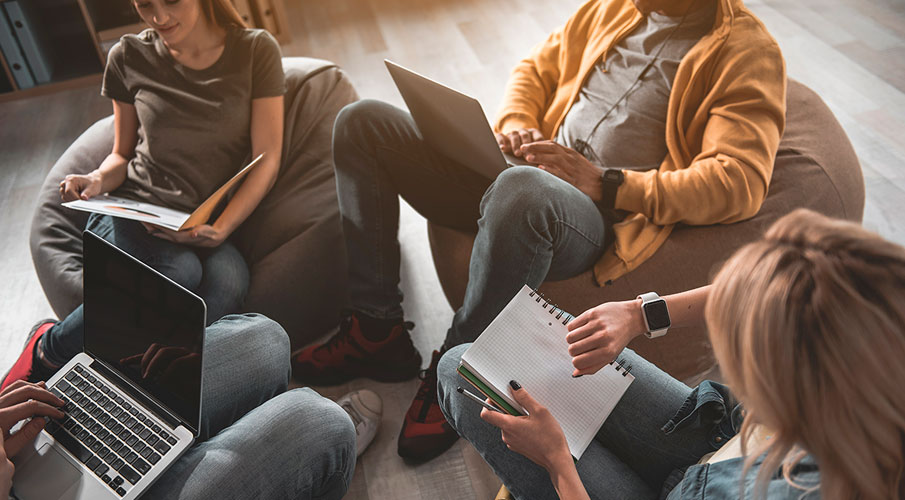 2020 was a year of change and faced us with great challenges, among them, combining family life, children's schooling and work. Now, with widespread vaccinations, we are close to a new reality: The shift to hybrid work, a blended model in which some employees return to the workplace and others continue to work remotely.
For now, we are certain of two things: Flexible work is here to stay and the talent of employees has fundamentally changed. That's why today we will look at the benefits of returning to the office with a new work model, which adapts to people's recent needs.
To understand the current landscape, you have to look at the numbers; according to Microsoft's annual work trends report, 73% of workers in 31 countries want to continue flexible remote work, 67% want more time with their work teams, and 66% of companies are considering redesigning their physical spaces to accommodate change.
Remote work has emerged as an alternative to remaining in the workforce during the pandemic, as well as creating new job opportunities, providing more family time and greater flexibility when planning travel. Now there are new challenges and certain disadvantages that can be solved with a return to the office.
With work at home, teams have become isolated and digital burnout is a constant threat, resulting in 40% of the global workforce considering changing employers by 2021. This is why companies must look for alternatives to maintain work-life balance for their workers. Among these opportunities, organizations can support their collaborators with essential elements to work, support to some extent their remote work expenses or design spaces to generate the change to a hybrid model.
This transformation is essential to generate a new way of thinking in workers, who feel disconnected from their organization and their team, not having conversations in the hallways, casual encounters and chats to get to know their group and generate meaningful connections in the organization. While working in-house has strengthened interactions with our immediate team, it has created a gap with other teams in the organization, diminishing relationships and the ability to innovate.
The picture is clear: now more than ever, people expect their leaders to identify with their challenges and needs, and stronger working relationships report higher productivity and an overall sense of well-being. It is at this point where we as a company must consider where the future of work is going and understand these keys:
Have a thoughtful approach to hybrid work, to attract and retain talent.

The availability of spaces for different activities is indispensable. We need to meet, exchange ideas and experience the energy of personal events, there must be a combination of the physical and digital world to meet the needs of each work team.

Spaces that integrate nature. Improving and increasing the feeling of well-being, productivity and creativity.

Air renewal and ventilation options, essential to take advantage of wind currents and improve air quality.

Prioritize the physical and mental well-being of employees, their families and friends.
The return to the office is a reality, the increase of remote and hybrid work means that as a brand or company we must prepare ourselves, generate spaces, plans and solutions for the new normality that we will face, in this way we will be able to find that balance that our teams are now asking for.